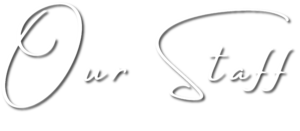 Announcement for our CPCC family from the Elders – 1/7/2021
We are sad to share that Tim and Tammy Wanless have resigned from their positions at CrossPointe. Please join us in prayer that their future is greatly blessed as they continue to serve the Lord. We have attached their letter to the congregation.
CrossPointe has been richly blessed by Tim & Tammy's ministry here. If you would like to send a note of appreciation to them, you are welcome to send it to:
Tim & Tammy Wanless
c/o CrossPointe Christian Church
114 E. US Highway 6
Valparaiso, IN 46383
—The Elders
Ecclesiastes 3:1 reminds us that there is time for everything and a season for every activity under the sun. Over the last year or so, God has been speaking into our hearts and prompting us to seek a new direction for our ministry and our family.
We believe that time and that season has now arrived.
Over the last 9 years we have seen God's incredible blessings over and over again through the ministries of this church. We will always hold a special place in our hearts for so many of you. However we feel it is time for us to seek what else God has in store for our family!
From Tim: Thank you for the incredible opportunity to bring God's Word to the people of CrossPointe. I have learned much and grown in the process. My family and I pray for God's blessing on the church and for the people within. It was an honor to serve as the lead minister to such a serving and giving group of people. I wish to thank my awesome staff and also the countless volunteers for the incredible job you do every week. You are truly a blessing to the kingdom!
From Tammy: I am very thankful for the opportunity I had to teach and learn with your students these past 9 years. I will miss all the children from CrossPointe Kidz and the awesome volunteer team members we have. The children's ministry would not have grown as much without God's blessings and the incredible volunteers! So thank you again!
God bless you and the future of CrossPointe,
Tim and Tammy Wanless
LEADERSHIP TEAM:
God has blessed us here at Crosspointe with an incredible team of people who are committed to reaching the lost and using their God given talents to bring glory to His name!
Todd Thomson, Connections Minister
Todd joined the staff of in August of 2019. He is a graduate of Lincoln Christian University. Todd and his wife Jennifer have 3 children, Aubrey, Isaac and Adam.
Aubrey Spanopoulos – Creative Arts Lead
Aubrey leads our 9:30 & 11am worship services. At these services you will enjoy singing some of the most positive and uplifting contemporary worship music. Accompanied by a diverse team of talented, volunteer musicians and vocalists; she helps create worship services that allow us to grow in a more relaxed setting. Aubrey is married to her husband Mark and they have two children, Beckett and Addison.
Tom Manzke – Care Minister
Tom joined the staff of CrossPointe in March of 2020. Tom is a graduate of Minnesota Bible College and has been in ministry for over 30 years! Tom's ministry is to reach out to people who need visitation, prayer, or any other type of need.
David Schaffer – Student Minister
David has been serving as the Student Minister at CrossPointe since May 2020. You will often see him near one of his four children or his superstar wife, Adrienne! When he's not dreaming about What's Next for Student Ministry or preparing lessons, he is cheering on his Kentucky Wildcats or watching just about any sport. He's always up for a good game of basketball or Ultimate Frisbee as well. David dreams of owning a motorcycle or Can-Am Spyder one day, and is always in prayer that students truly Know Jesus and serve Him with their entire life.
ELDERS:
Vince Auricchio
Rick Briggs
Jeff Crothers
Joel Davis
Nick Kimmel
Dan Sindelar
Rich Walters