Welcome to the website of CrossPointe Christian Church! We hope that by looking through the pages of this website you will find all the information you need whether you're a member, regular attendee, or you're just checking us out. Here at CrossPointe Christian we want to be a church that reaches out to our community and shows them the love of Jesus. Please join us for one of our worship services this Sunday and allow us to help you grow closer to God.
CrossPointe meets every Sunday at our church building located at 114 E. US Hwy. 6 in Valparaiso, IN. 46383 (across from The Courts). We offer a variety of worship music styles and ministries for all ages. Our first service meets at 8:00 am and features the traditional hymns while our second and third services meet at 9:30 and 11:00 am and feature more contemporary music with keyboards, drums and guitars. Come and check us out this Sunday!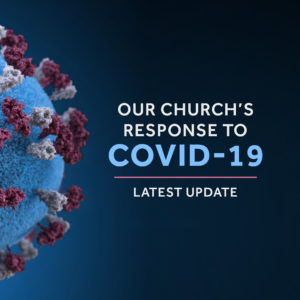 Latest Covid-19 Update for our Church
In the interest of social distancing and public safety all activities at CrossPointe will be suspended until further notice. Our leadership will continue (like all of you) to evaluate and make further decisions as information comes in.
In the meantime, our ministers are continuing to reach out to our church and community to see who may need help. We stand as a team in joining with you to help those who may not be able to help themselves during these trying times!
For resources on how to discuss the virus with your children please click on this link from The Parent Cue website.
Click here for parent link