Welcome to the website of CrossPointe Christian Church! We hope that by looking through the pages of this website you will find all the information you need whether you're a member, regular attendee, or you're just checking us out. Here at CrossPointe Christian we want to be a church that reaches out to our community and shows them the love of Jesus. Please join us for one of our worship services this Sunday and allow us to help you grow closer to God.
CrossPointe meets every Sunday at our church building located at 114 E. US Hwy. 6 in Valparaiso, IN. 46383 (across from The Courts). We offer a variety of worship music styles and ministries for all ages. Our first service meets at 8:00 am and features the traditional hymns while our second and third services meet at 9:30 and 11:00 am and feature more contemporary music with keyboards, drums and guitars. Come and check us out this Sunday!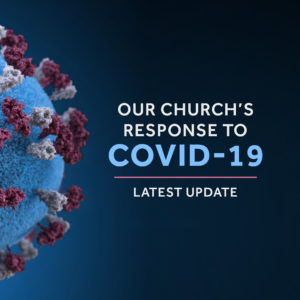 Live Services Resume on June 7th at 9:30 and 11:00 am
CrossPointe will be resuming live services beginning Sunday, June 7th at 9:30 and 11:00 am (the 8:00 am service will resume in July). Our church is taking many steps to open safely following state and local guidelines. Please watch the video below for a full explanation of what steps our church is taking to reopen safely.