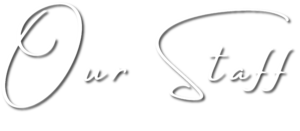 LEADERSHIP TEAM:
God has blessed us here at Crosspointe with an incredible team of people who are committed to reaching the lost and using their God given talents to bring glory to His name!
Tim Wanless, Lead Minister
As the primary teaching pastor, Tim has a passion for carefully unpacking the truths of Scripture. He enjoys being able to relate the Bible into real life practical applications. Tim has served at CrossPointe since November of 2011. He and his wife Tammy have been married 27 years and have two children, Justin who is 23, and Savannah who is 18. Tim has ministered over 25 years helping to bring people to an intimate understanding of Christ. He is passionate about community involvement and reaching the lost.
Todd Thomson, Connections Minister
Todd joined the staff of in August of 2019. He is a graduate of Lincoln Christian University. Todd and his wife Jennifer have 3 children, Aubrey, Isaac and Adam.
Aubrey Spanopoulos – Creative Arts Lead
Aubrey leads our 9:30 & 11am worship services. At these services you will enjoy singing some of the most positive and uplifting contemporary worship music. Accompanied by a diverse team of talented, volunteer musicians and vocalists; she helps create worship services that allow us to grow in a more relaxed setting. Aubrey is married to her husband Mark and they have two children, Beckett and Addison.
Tom Manzke – Care Minister
Tom joined the staff of CrossPointe in March of 2020. Tom is a graduate of Minnesota Bible College and has been in ministry for over 30 years! Tom's ministry is to reach out to people who need visitation, prayer, or any other type of need.
David Schaffer – Student Minister
David has been serving as the Student Minister at CrossPointe since May 2020. You will often see him near one of his four children or his superstar wife, Adrienne! When he's not dreaming about What's Next for Student Ministry or preparing lessons, he is cheering on his Kentucky Wildcats or watching just about any sport. He's always up for a good game of basketball or Ultimate Frisbee as well. David dreams of owning a motorcycle or Can-Am Spyder one day, and is always in prayer that students truly Know Jesus and serve Him with their entire life.
Tammy Wanless, Director of Children's Ministries
Tammy has been working in ministry her whole life! She studied at Johnson University and Lincoln Christian University and really has a passion for working with children. Tammy believes that learning the Bible should be fun for children and she makes it exciting for them. Throughout the year she organizes trips for the students to conferences, concerts, outreach events, mission trips, and other outings that include the youth and adults.